Stop scheduling over email
Do you email people your availability to schedule events? Email wasn't made for scheduling. Timestamp lets you use your calendar—which already records your availablility—to schedule.
1
Connect with Google Calendar
First, connect your Google Calendar account to Timestamp. We'll import your events and display them in our availability interface.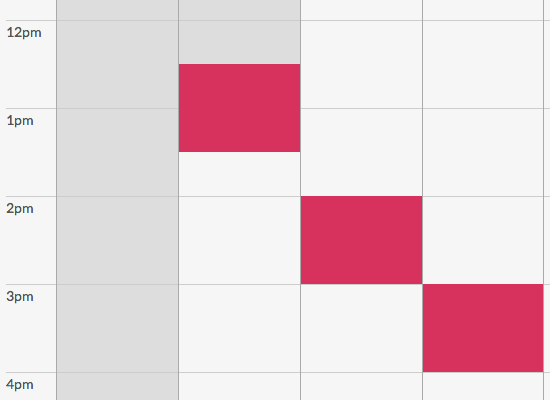 2
Mark reserved times
Don't want to meet over weekends, or during certain times of the day? Click and drag to mark busy times on your calendar when you don't want events.
If you'd like, you may choose to mark available times instead of busy ones.